Are you tired of the same old WordPress Administration Design?
If so, we have the perfect solution for you! Using our Rebrand WordPress Admin Theme – Modern Flat UI Plugin you can change it in just minutes!
Inspired by the new iOS7 and combined with the Flat UI Design Trend we managed to develop a plugin that will change your WordPress Administration appearance totally!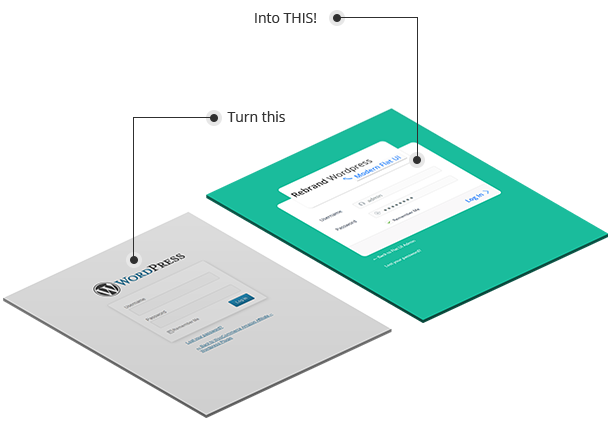 Turn your WordPress Administration Area into a new experience!
Customized login area with the possibility to add your own branding & the possibility to change background colors and not only this!
You can also remove any mention of WordPress from the admin bar or the footer area.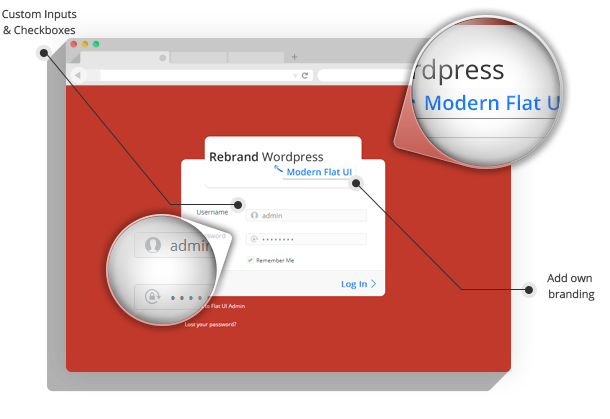 Even if you are a WordPress developer or a Web Designer who uses WordPress to develop websites for clients, either way you can benefit from using our plugin! You can now provide your clients with a complete website solution – on the front-end and in the back-end.
Responsive Design and Retina Ready
Fully Responsive, it works on all major browsers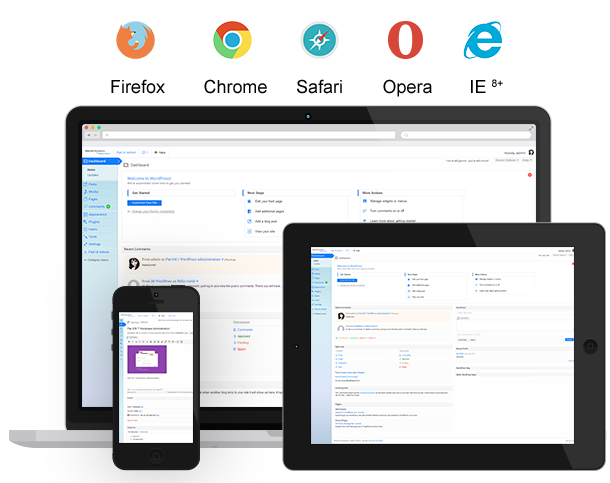 Major areas changed

Full features list
Custom login area with custom inputs & custom checkbox
The possibility to change the WordPress Logo with your own brand
The possibility to add a custom link to your brand
Customizable background color (you can choose from a color pallete (inspired by the FlatUI
Colors), or you can add your own background color)
Customizable admin bar with the possibility to add your own logo & custom link
The possibility to add a custom text in the administration footer area (Thank you for creating
with WordPress), & link also
The possibility to display custom or regular radio buttons, checkboxes and dropdowns in the
administration area